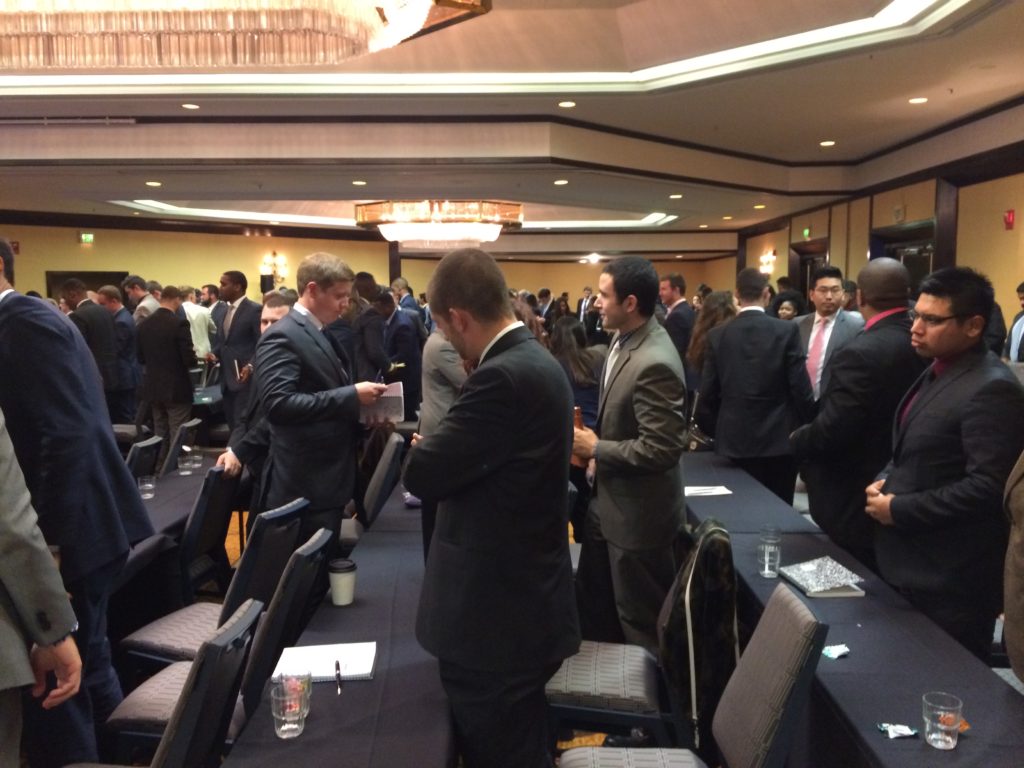 People often associate creativity with the arts, but the ability to be creative is an important quality to develop no matter what your occupation. Being creative is important in order to develop new and innovative ways to build a business, lead a team, and provide excellent customer service. Without creativity, all businesses would be the same. How boring would that be?!
For some, creativity is a natural occurrence, and it doesn't take much effort for them to routinely come up with new ideas. For others, it is not so natural and it can be much more difficult to create new ideas out of thin air. No matter which type of person you are, we can all use a little help getting inspired sometimes.
Here are some ways to tap into your creativity and spark new and innovative ideas!
Change up your routine. Having a routine is an important part of a healthy and balanced lifestyle. However, sticking to a rigid routine can cause a case of the doldrums. Shake things up once in a while, (without sacrificing your productivity), in order to wake your brain up and keep things exciting!
Tune out. It's safe to say that we're all pretty dependent on technology. Technology plays a big, (and very important) role in our day to day lives. The down side is that we are so dependent on our gadgets doing everything for us that we don't have to think for ourselves anymore. Make it a point to disconnect more often and get your creative juices flowing. Take time for your hobbies. Get outside. Converse more. Make yourself think!
Change your scene. It's tough to feel inspired when you're hanging out in the same environment every single day. If you're in a creative rut, get your booty to a different scene! Get out of your office and check out a trendy new coffee shop. Go have your lunch in a park. Go check out other businesses and see how they work! Inspiration comes from all sorts of places.
Get your blood pumping. One of the biggest reasons we get into creative ruts is because we're feeling tired and sluggish. What's a better solution than to get your body moving and get your blood pumping?! Some of your best ideas will come to you while exercising. The mind-body connection is a powerful thing. Get out and go for a run, do some yoga or even meditate!
Turn on the tunes. You know those songs that just move your soul? Music has the ability to make you feel and puts you in a totally different mind frame. If you want to get inspired, turn up the jams and just wait for the creativity to come your way!
Keep a notebook. Keep a notebook, journal or sketchpad with you at all times. You never know when your next big idea is going to pop into your head. Jot down or draw any old thing that pops into your mind, even if it seems insignificant. You never know when you'll be able to connect the dots at a later point.
Have a drink. Okay, this may seem like some bad advice, but hear us out. A little caffeine can really set your gears in motion. Sometimes you feel like you're on the cusp of a great idea, but you're stopped by a mental block. A cup of coffee or tea can give you that little oomph you need to focus. Alternatively, a glass of wine or your favorite spirit can also help you to break through mental blocks. Sometimes our inspiration is overshadowed by stress and anxieties and having a drink can allow us to relax and give room for positivity and creativity to flow freely. Just don't have too many drinks, or you may mistake your bad ideas for good ones!
Free-write/free-draw. When you're really at a loss, try some good ole' fashioned brainstorming. Keeping your end goal in mind, take ten minutes to write or draw anything that comes to mind. Take a look at what you're come up with and see if you can make sense of it.
Don't count anything out. When you're keeping a notebook or free-writing, don't count anything out right away. Don't get frustrated with yourself or bash yourself if you're hitting walls or not coming up with great ideas straight off the bat. Many times, you will end up connecting the dots with new and older ideas and things will make sense in retrospect. In addition, you will be able to use your old ideas for a later project or circumstance that pops up.
Surround yourself with creativity. If you want to be creative, you need to embrace creativity. Surround yourself with creative thinkers. Try thinking outside the box more often. Become more worldly. Make a creative space in your home or office.
We all have it in us to create and inspire. Even when you feel like you don't, all you have to do is try or more of these tricks to unleash the beast within!